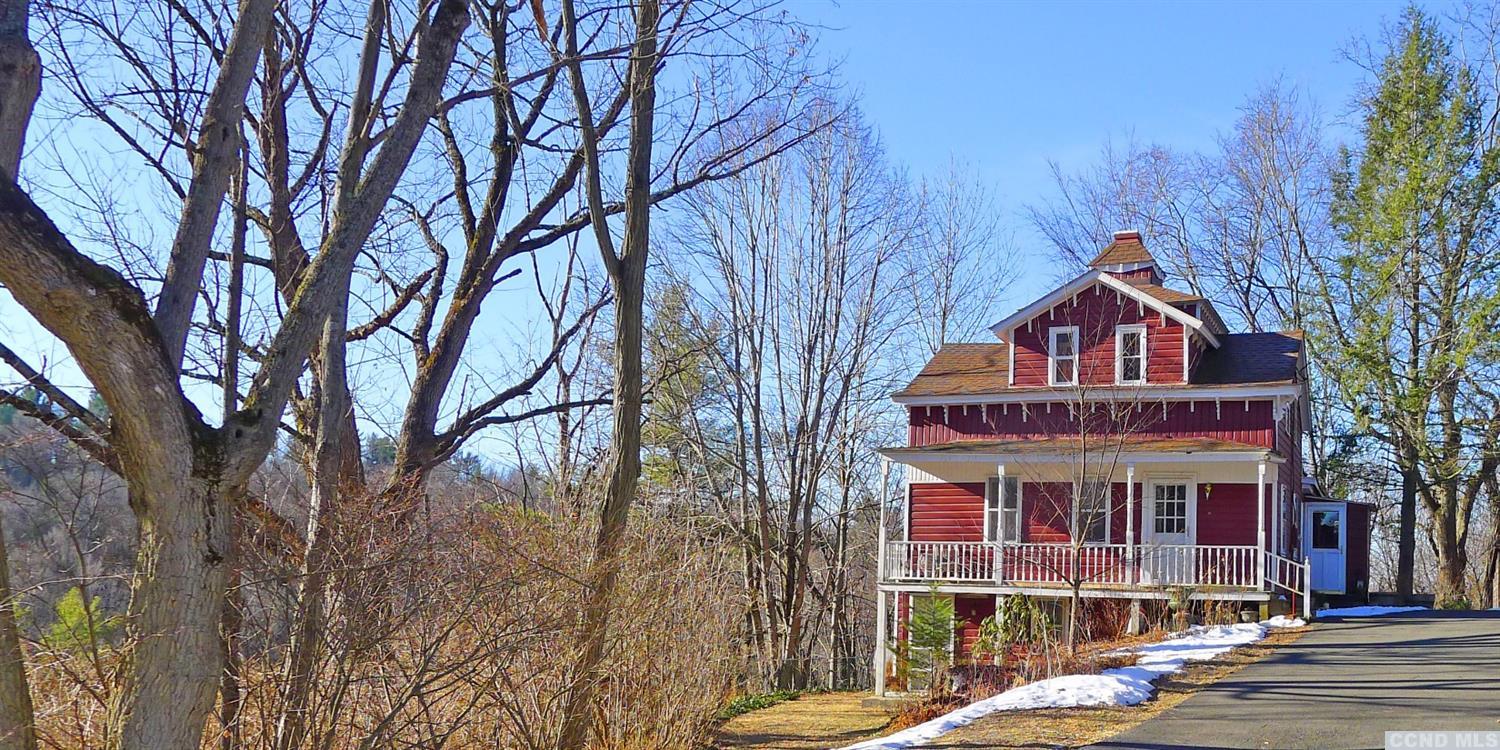 Courtesy Scot Cohen Realty
This cute-as-a-button, 2-BR, 2-BA Philmont Village cottage is probably one of the coolest old houses I've come across in awhile. In fact, it's reputedly the second oldest house in town—built in 1768. With many of its original details intact, it sits on 2.41 acres high above the waterfalls of the Agawamuck Creek and abuts conservancy land.
Seeing this, I am reminded about how far the Village of Philmont (part of the town of Claverack) has come. I've had a weekend home in Ghent, near the border with the village, since May 2007. In the past 10 years, much to my delight, I've watched the village's fortunes change dramatically: Empty storefronts have been replaced by co-working spaces, a soon-to-open food co-op and businesses like car wash and Local 111, one of the most inventive farm-to-table restaurants in the Hudson Valley. All in all, it seems like the village has been endowed with the "doer" and "maker" ethic and is set to blossom even further in the years and months to come.