These days, there's a local farm distillery around here to suit just about everyone's taste. Olde York Farm Distillery and Cooperage, just outside Hudson, New York on a historic site overlooking a splendid old mill and dam, is a small new addition to the field. But damned if they don't have something for everybody.
Olde York's paterfamilias, Stuart Newsome, worked 40 years in construction and was looking to move on. Originally from Leeds in Yorkshire, England, Newsome's interest in American history got him into distilling and the craft of wooden barrel making (coopering).
"Most farmers, before Prohibition, had a still. You could make a product to sell with shelf life and it was easier to transport to market," said Newsome. "My daughter Sophie said, 'you're really interested in this, why don't you do it?' I said I'd do it but only if she and her mother did it with me."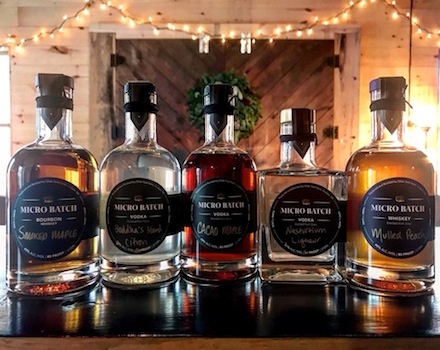 Click here to learn more.